A Premier Supplier of Packaged Pump/Lift Stations for the Waste Water Industry
At Taylor Made Pump Stations we are experienced, licensed DEQ contractors, providing our clients with over 35 years of knowledge and experience. Our team becomes your team to build efficiency, safety and profit into each and every project. Our goal at Taylor Pump Stations is to provide simple, safe and affordable alternatives to traditional pump station maintenance. Give us a call to learn how Taylor Made can start saving you time and money today.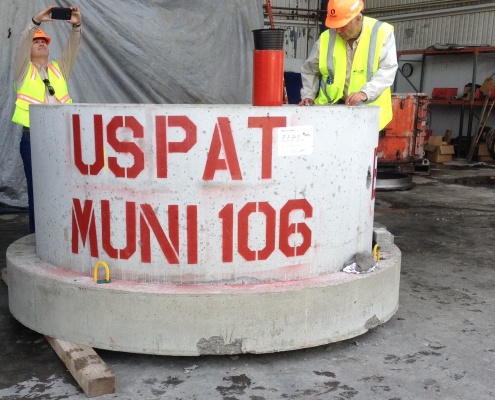 Proper pump station maintenance and environmental compliance can be dangerous and expensive. Not anymore. Taylor Pump Stations has created the EZZ-Klean™ Pump System, a safe and simple vacuum system designed to maintain wet wells, sump vaults and liquid waste containers of all kinds.
EZZ-Klean™ utilizes a wide-mouth vacuum head with a "slick floor" sloping angle and the benefit of gravity to remove sludge, rocks, sticks and any debris that interferes with your pump system. The corrosive results of hydrogen sulfides are reduced by hooking up to the EZZ-Klean™ Pump System once …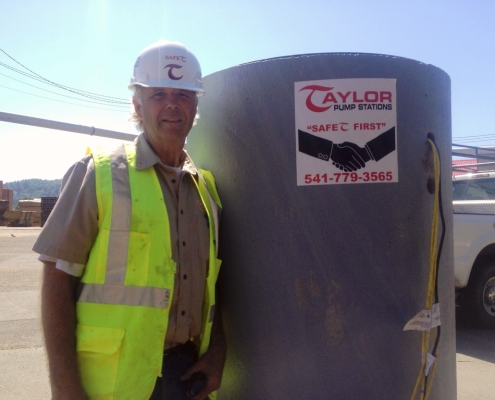 Clogs result in an enormous waste of energy and cost valuable staff time to troubleshoot and clear. The EZZ-Klean simplified check valve cleaning apparatus eliminates dangerous trips into confined spaces and clears valves easily, saving you money and keeping your staff safe. A simple connection to a commercial pressure washer is all that is required. Within minutes blockages are clear.
Start saving on energy costs. Eliminate dangerous tasks cleaning wet wells. Install the EZZ-Klean Valve by Taylor Made Pump Stations today …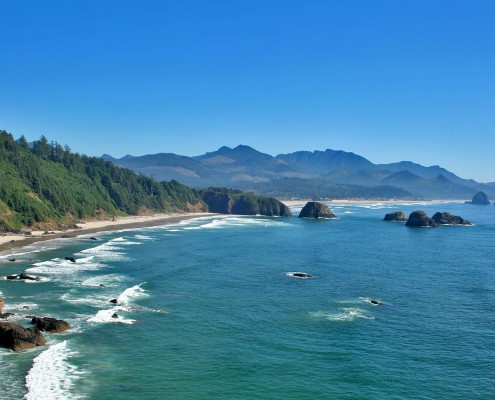 Although sewer overflow is always the main concern, corrosion and damage to pump stations can also contribute to serious environmental pollution. Environmental harm is reduced with Taylor Made Pump Station solutions and services. Energy efficient, money saving systems are our specialty. Reducing the negative impacts of Waste Water Lift Stations on the environment is our goal.
With Taylor Made Pump Systems, Waste Water Lift Stations do not need to rot away. The high incidence of corrosive, damaging material coupled with …

The EZZ-Klean™ Municipal 105 Waste Water Park Pump Station by Taylor Made Pump Stations was recently selected by the City of Portland, Oregon because of the unique emphasis on worker safety. Widely known as one of the most environmentally conscious cities in the Pacific Northwest, the Portland Parks Department chose Taylor Made in an effort to protect staff as well as the environment. This design was customized specifically for the job, using the EZZ -Screen™ and EZZ- Klean™ components. The vacuum head was engineered to pump out from within the screen in an effort to save countless maintenance hours on cleaning required by traditional systems.
The City was so impressed with the EZZ- Screen™ that they requested a second customize installation before the completion of the first. This design will be one of the first HDPE high-flow screens in which two screens have been placed in a municipal wastewater station. Taylor Made will return to add features to assist in removing an initial splice box that the City incorporated into the station design to enable them to address vandalism concerns.
Behind every every EZZ-Klean™ Muni 105Waste Water Park Pump Station is a high-quality duplex control panel with redundancy in circuit control supplied by Rockwell Automation. The Muni 105 panel comes in either a High Density Polyethylene NEMA 4 cabinet or a 14 gauge powder-coated enclosure. Both are well-suited for outdoor use. The success of the Muni 105 panel is a step up in municipal wastewater flow control from the Muni 104. The controller has multiple settings for duplexing operation and low level off, lead/lag switching and a high level alarm float switch. A transducer option is available for flow control and liquid level sendings. An alternating switch activates the lead/lag operation. NEMA approved intrinsic barriers are installed within every panel. A Rockwell/Allen/Bradley PLC is a standard feature on the Muni 105 Taylor Pump Station and is the distinguishing upgrade from the Muni 104 Pump Station panel.
This entry-level controller has an easily expandable format to meet telemetry requirements, full supervisory control and data acquisition. The PLC at its foundation allows for visual monitoring of all basic pump functions. It offers small municipalities and large park systems the ability to remotely communicate with one another.
The new Taylor Made Park 105 EZZ-Klean™ Station features an epoxy coating for easy cleaning and lifelong hydrogen sulfide protection. Clogs and unnecessary damage will no longer cause headaches and expensive system repairs. The one of a kind EZZ-Screen™ prevents accidentally flushed items such as metal toys, utensils and even rocks from damaging the system.
The Taylor Made Park 105 EZZ-Klean™ patented design addresses the regulatory issues of Oregon OSHA's most recent confined space rules making maintenance simple and safe. The bright green EZZ-Klean™ tube at the top of the station reminds maintenance crews to simply "Pop the Top" to perform routine maintenance that is quick, easy and safe. Taylor Made Pump Stations save valuable time and money when compared to conventional wastewater lift stations.
Imagine a hassle free pump station! Discover the Taylor Made difference and install the Park 105 EZZ-Klean™ Waste Water Park Pump Station today. The simple maintenance and cost effective savings of Taylor Made Pump Stations streamline wastewater systems. Taylor Made staff are licensed DEQ contractors, providing clients with over 35 years of knowledge and experience.
News Flash:
Oldcastle Rolls Out Patented EZZ-Klean™
Pump Station: The Muni 106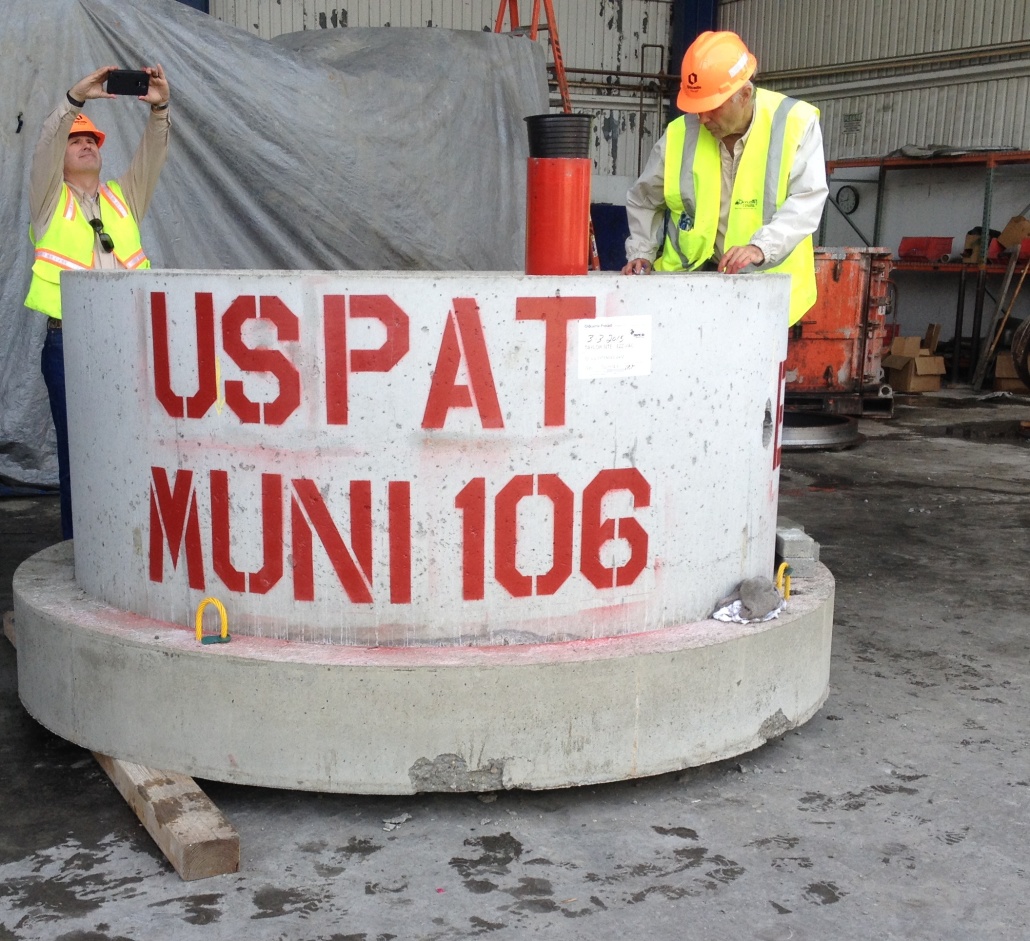 Roseburg Forest Products Purchases Industrial Packaged Wash Down Station from Taylor Made as part of a 20 million dollar plant upgrade
"Mark Taylor delivered an easy to use micro-pump station for our plywood plant. The pump station was economical, high quality, and delivered ahead of schedule. When we had a start-up issue (our fault), Mark jumped in and was able to find and deliver replacement parts immediately. We will be using these pump stations for our future needs."

Bryce Whitehead
Mechanical Engineer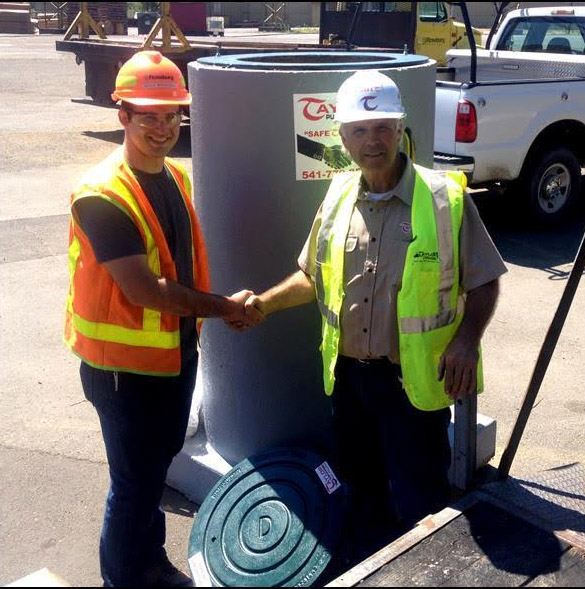 New Rule Could Protect Nearly 800 Construction Workers a Year From Serious Injuries
The Occupational Safety and Health Administration today issued a final rule to increase protections for construction workers in confined spaces.

Manholes, crawl spaces, tanks and other confined spaces are not intended for continuous occupancy. They are also difficult to exit in an emergency. People working in confined spaces face life-threatening hazards including toxic substances, electrocutions, explosions and asphyxiation.

-ConstructionEquipmentGuide.com
New rules include requirements to insure that multiple employers share vital safety information and safety options made possibly by technological advances.
New EZZ-Klean™ technology eliminates the need to into confined spaces!